My eldest child, my daughter, is getting ready to go off to Kindergarten in the Fall and I have really been soaking up as much mommy/daughter time as possible this summer. Last weekend I took her for her first mani/pedi. She was so cute, absolutely mesmerized by the man painting teeny tiny flowers on her fingers and toes. For my part, I brought a CBD bath bomb from my favorite bomb-maker, Hari Om Hemp, to add to my pedicure. The salon was totally open to it and it was probably the best pedicure I've ever had! Totally recommend if you are looking for a little self care!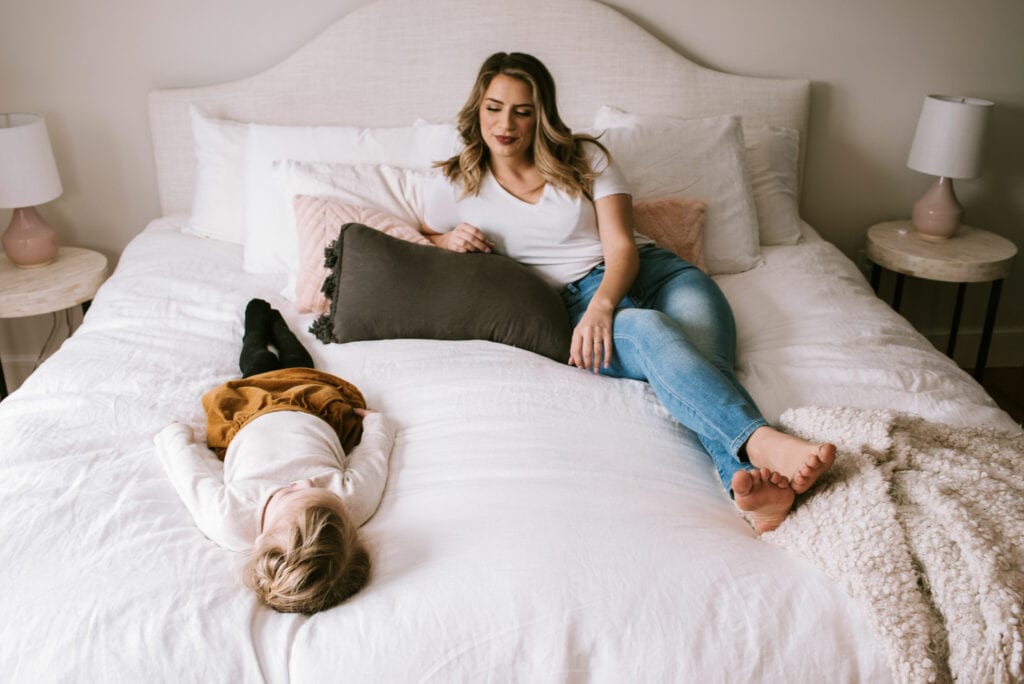 Really you could do any of these dates with your son or daughter! My son just happens to be two and a half and is incapable of sitting still for 2 minutes let alone through a 2 hour mani/pedi or a movie. I think it's super special to get in alone time with each of my kids though! With him it's more of the rough and tumble type of dates..for now 🙂
Mani/Pedis: Salons often just charge for a color change for the littles, so it's really not too much of an added expense to bring along your little buddy

The movies: My daughter has been talking about seeing The Lion King all summer, so that's definitely on our must-do list. I can't wait to take her to her first movie!

Mommy + Me Yoga: I love any kind of date where you can get a work out in while your kids are entertained. My fave CBD company, Good Jane, is actually planning a CBD-infused yoga class for Moms (and dads!) and their little ones. Stay tuned on their insta for more details if you're local (Maine).

Picnic in the Park: A lot of our dates happen to be around lunch time, as that is when little brother is napping. We love to bring a picnic over to the town park or down to the beach in our neighborhood! 

Have a Coffee Date: My daughter is super into drinking tea, and I'm always game for coffee. This is a cheap way for us to get to chat and catch up, and make her feel special too. 
Do you have any other ideas to add? I'd love to hear them!