RECIPE YOU'LL LOVE: MEXICAN STREET CORN DIP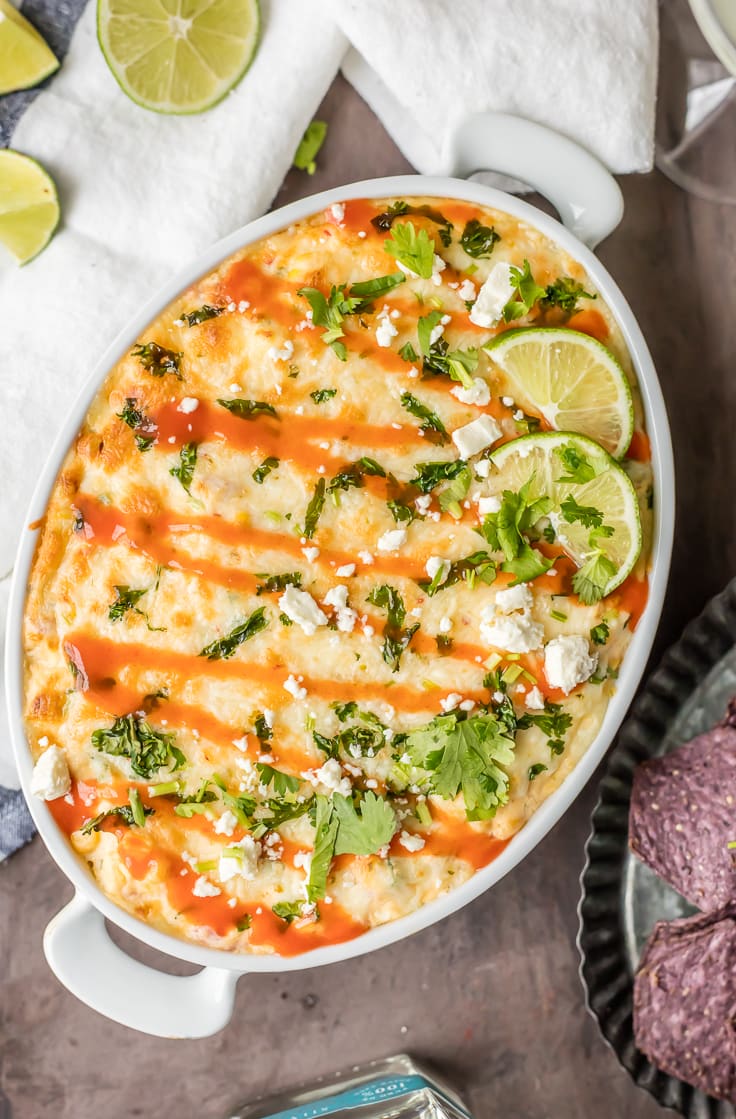 I made this Mexican Street Corn Dip last weekend for a (socially distant + small) Mexico-inspired feast at our besties house. I have never seen 4 adults inhale a dip so quickly. Even the kids loved this cheesey, corn-filled dish of yum. It was pretty easy to make too, which is obviously a bonus. I served it with Tortilla chips (the good, hearty kind) and it lasted about 10 minutes on the table. No joke.
This recipe is adapted from The Cookie Rookie
Ingredients: 
8oz Cream Cheese
1/4 cup greek yogurt
2 cloves of garlic
A few shakes of your favorite hot sauce
Juice from 1.5 limes
2 cups shredded Mexican cheese mix (divided)
1 smallish bag frozen yellow corn
1/2 cup feta cheese
1 jalapeno pepper
1/4 cup chopped red onion
1/2 cup fresh cilantro, chopped
Instructions:
Preheat oven to 350 (or make ahead of time and cook when about 20 mins to serve)
In mixer, combine cream cheese, yogurt, garlic, hot sauce, lime juice and 1/2 cup of shredded cheese
Scoop mixture into your baking dish and add remaining 1/2 cup of cheese, corn, feta, jalapeno, onion & cilantro. Stir to combine.
Sprinkle with remaining cheese
Bake covered for 20 minutes. Remove cover and broil until bubbly and browning on top.
Garnish with more cilantro, feta and hot sauce as desired
Serve with chips and ENJOY!