HOW TO SURVIVE YOUR FAMILY TRIP(S) THIS SUMMER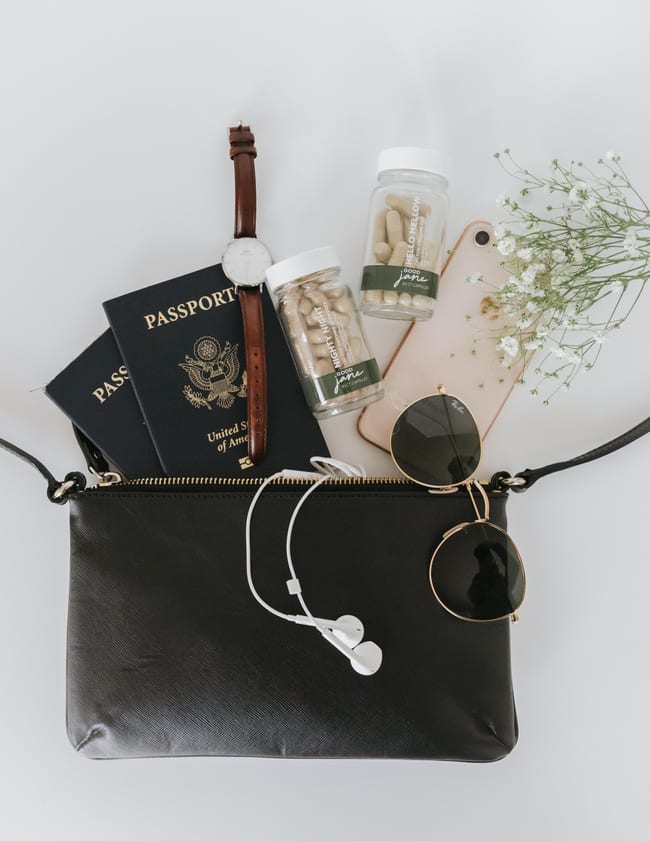 A friend recently forwarded me this article about family trips with kids which had both me and my husband rolling on the floor laughing. We have often joked that our "family vacations" are no vacation at all. For example, "Not to be a super downer, but chances are, if you have kids (and they are coming with you), you aren't going on a vacation at all. You're going on what I like to call... a trip. You see, a trip is simply a journey to a place." She continues, "If you, at any time during your stay, have to load or unload a dishwasher, that is a Groundhog-Day-style trip."
Do you have a "trip" planned this summer? Most likely you do! I suggest you read this article to confirm, and then come back here for my tried and sometimes (depending on everyone's mood) true tips for making the best out of your family trip.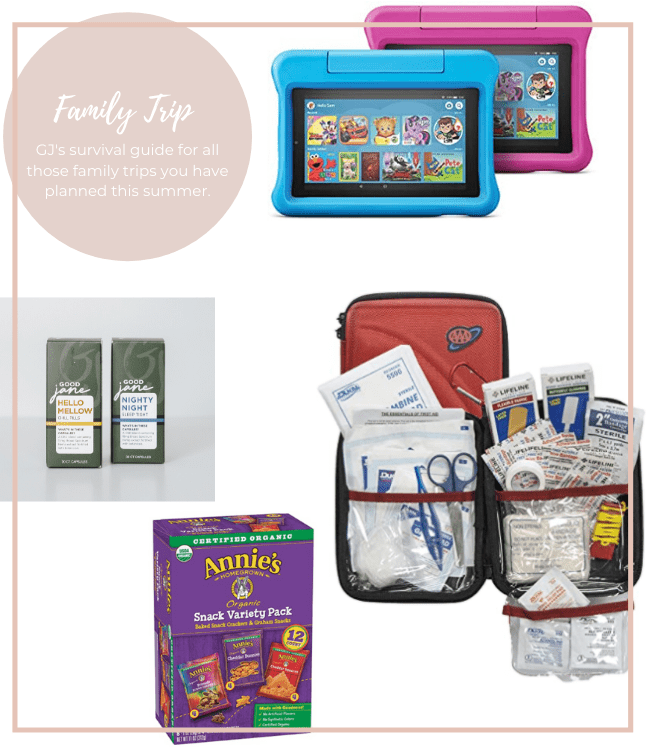 Kids Edition Tablet 2-pack: You can either sign into a regular adult account or give kids access to "Freetime" which is loaded with kid-friendly content based on age. Either way, this is the only entertainment your kids actually want and need on a road trip. Don't kid yourself into thinking they care about that backpack full of toys and coloring books you have in the trunk. Buy on Amazon here $199.98
First Aid Kit: Most likely necessary when the dog jumps over to the back seat from the trunk and scratches your kids knee in the process. Everything you need is in here, $17.86 on Amazon
Bulk Snacks: In addition to the tablets, the kids will need snacks. Every 20 minutes or so to keep them reasonably happy. Buy 'em in bulk here.
24-Hour Magic by Good Jane: This one is for the parents. One box for daily calm, one to help you sleep at night (most likely, earlier than you want, locked in the same room as your kids). Buy Save it at Good Jane, and save when you buy these two caps together, $85