ELEVATE YOUR HOME DECOR WITH THESE UNIQUE PLANTERS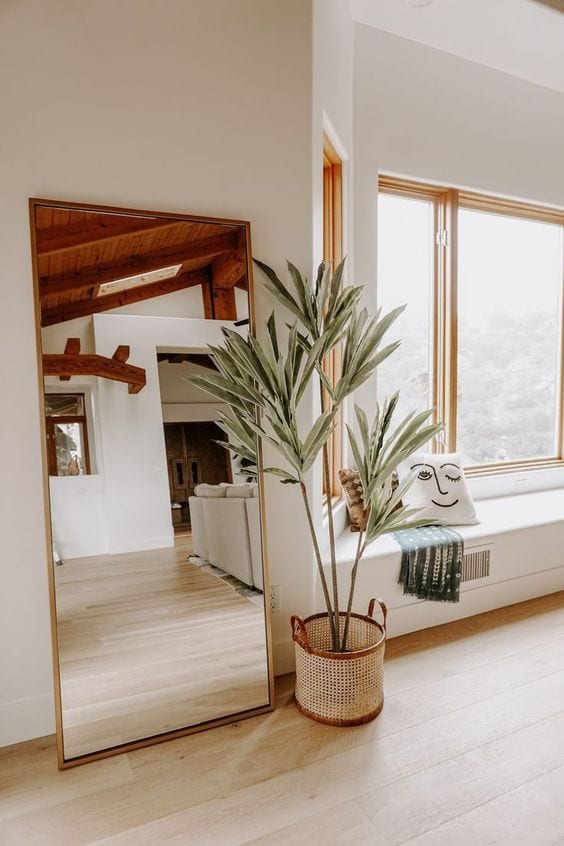 A super easy and affordable way to take your home decor to the next level is with unique planters! Say good-bye to boring ceramic pots you find at Home Goods and hello to totally unique, beautiful and fun baskets. To avoid ruining the basket itself I like to put a simple plastic pot with tray underneath inside the basket to allow proper draining of the plant when watering. If you have extra room between the interior pot and the basket and don't like that look, I love to fill the space with the brown paper that comes in my Amazon shipments. You can also use spray adhesive to affix fake moss to the paper if you like a more earthy look!
I've rounded up some of my favorite baskets below!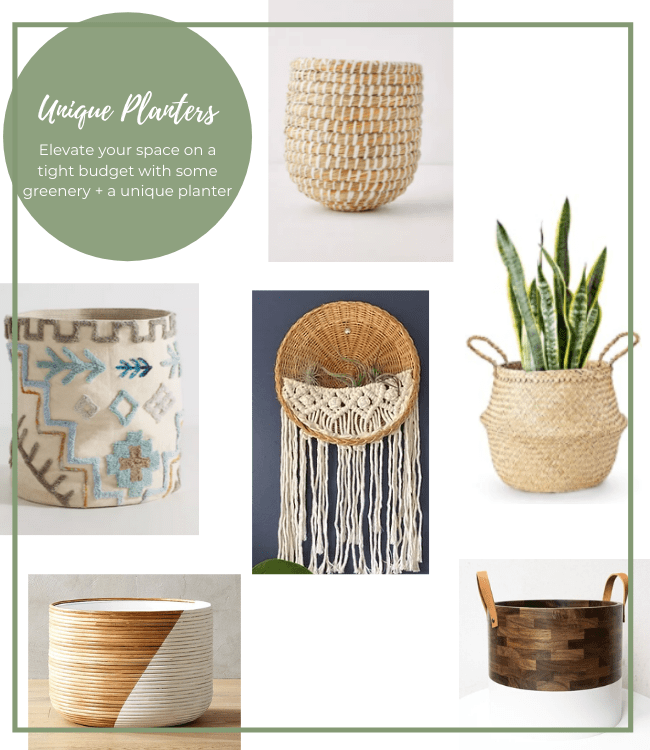 Clockwise from top:
Dia Natural Basket Planter, available at Urban Outfitters, $19-29 depending on size.
Mkono seagrass Plant Basket, available on Amazon, $23.98. Fits up to a 10 inch pot.
Opolis Dipped Planter Basket, available at West Elm, $200, available in a variety of colors.
Macrame Basket Wall Hanging, similar available at My Mini Maine, $55, perfect for air plants!
Basket Extra Large Planter, available at CB2, $129, bonus has a water tight liner.
Tulum Basket, Available at Anthropologie, $98, perfect for a nursery or kids room!