A GUIDE TO CLEAN BEAUTY AND THE PRODUCTS I LOVE
A few months ago I threw out all of my makeup so that I could (slowly) rebuild my supplies using only clean beauty products. WHY would I throw out perfectly good makeup, you ask? I blame Netflix. I watched a documentary about all of the toxins that go into so many beauty products, and I freaked! I take so much care thinking about what goes IN my body, why was I putting moisturizer with antifreeze in it on my FACE? Well, no more.
What is clean beauty?
So glad you asked. Clean beauty is any non-toxic product that is made without an ever-growing list of ingredients known to have harmful health effects. Like the CBD industry, the personal care industry is particularly unregulated. It's up to the consumer to learn for themselves what is in their products, because it very well could be harmful.
Does clean mean not as good?
No! This is where a lot of people are mistaken, I think. Since my big purge, I have been able to find SO MANY companies making super quality products, that work just as well (actually better) than their toxic counterparts, and beyond neutral in terms of their benefit: they are actually good for your skin!
Some ingredients to avoid:
Parabens

Phthalates

PEGs

Ethanolamines
Chemical Sunscreens

Synthetic Fragrance

BHT

BHA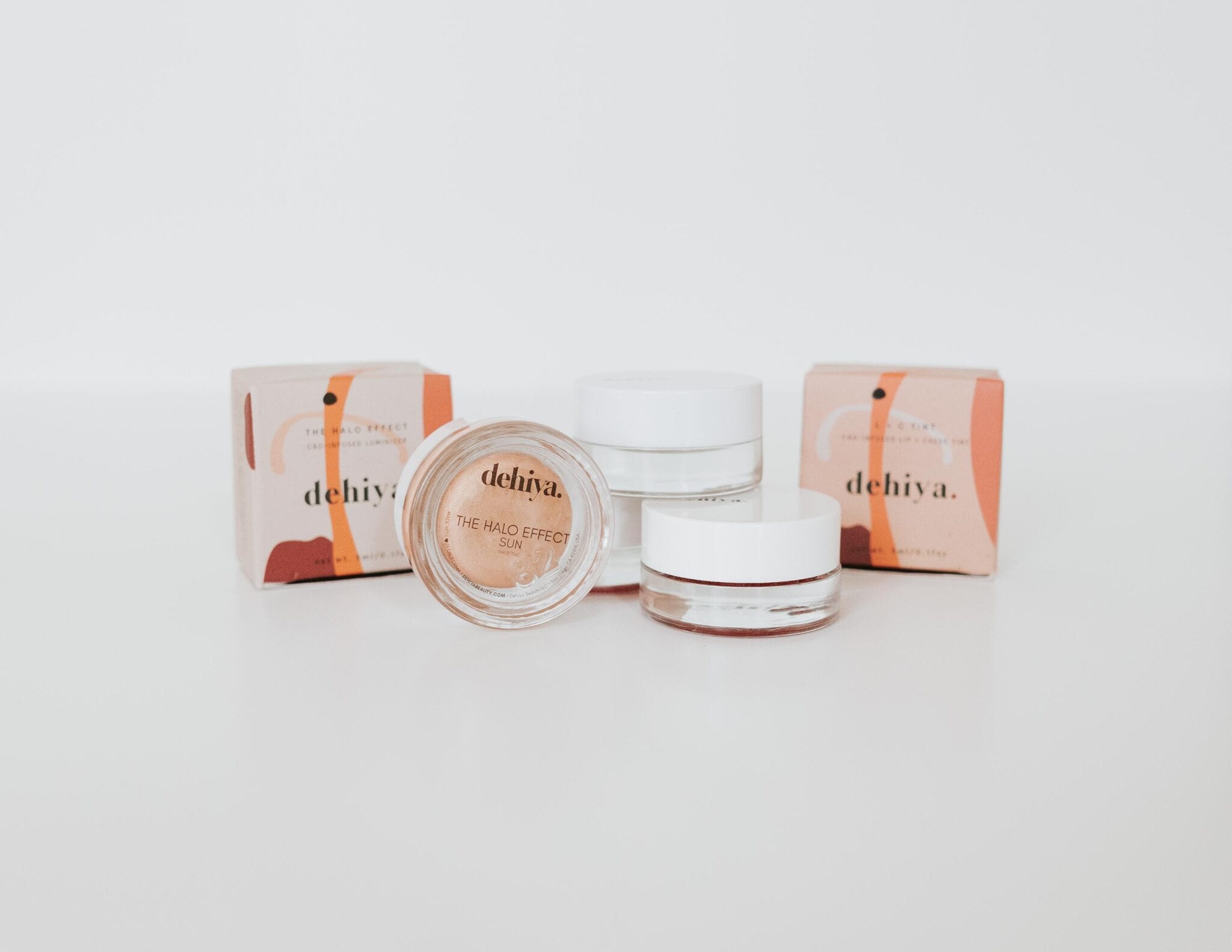 So, give us the good stuff!
Check out some of the new products I have been adding to my routine below. All of them are made without any of the above. They are all plant based, and contain ingredients you can pronounce and identify. The best part about them, and especially the makeup, is that it actually helps my skin. My skin is less red and splotchy. I break out less, and feel like maybe I even look a little younger?! Less fine lines, FOR SURE.
Lip & Cheek Tint: Dehiya Beauty

L&C Tint

(I love the Nymph color for the perfect flush)

Highlighter: Dehiya Beauty

Halo Effect

(I use the "moon" on corner of eyes and the "sun" on cheek bones)
Have you made the switch to clean (or even just cleaner) beauty? Do you have any other products you love that I should try? Shoot me a message on Instagram @goodjane.co!