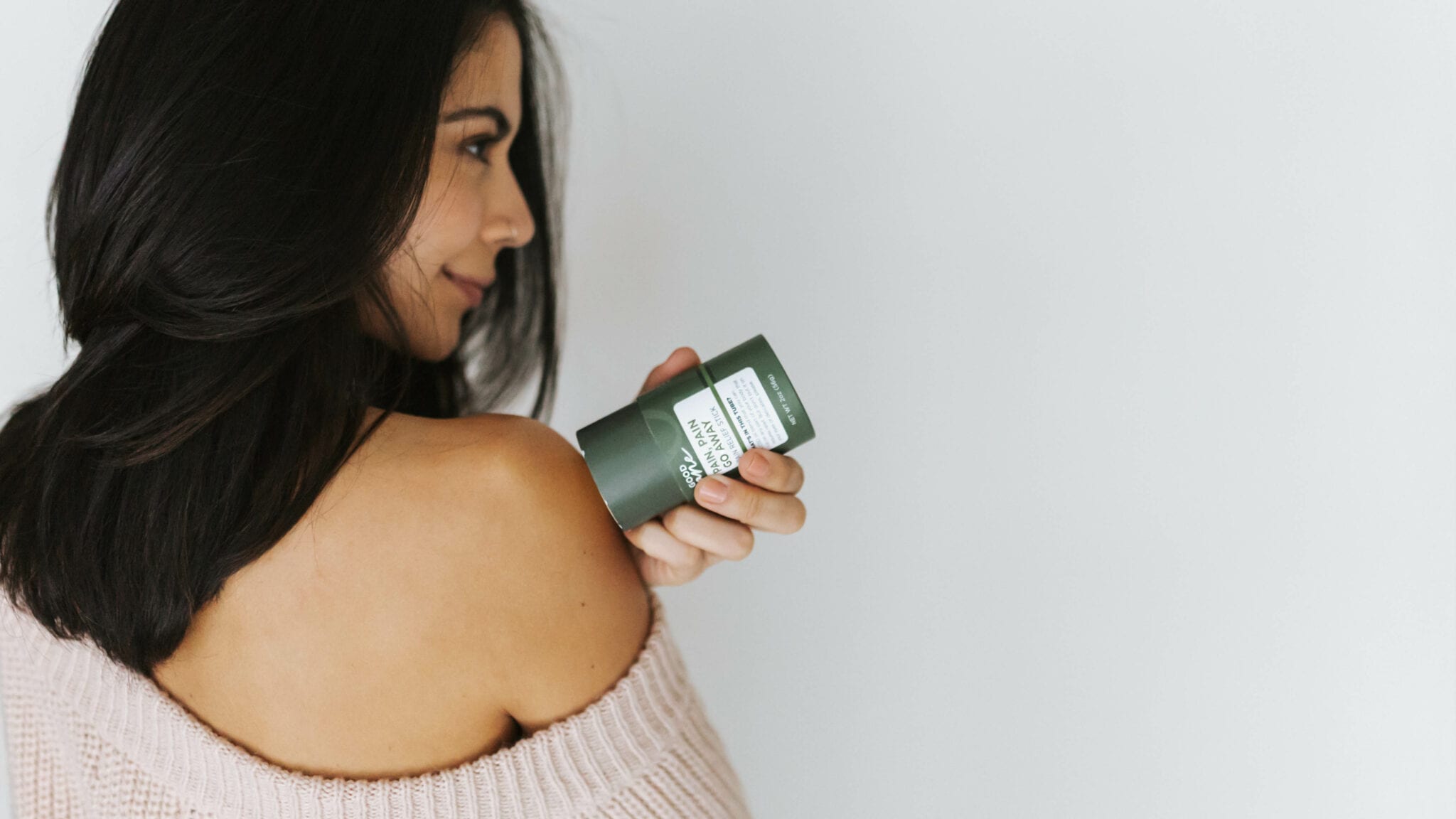 Is there a CBD topical for pain that is hands-free? Good Jane makes a CBD pain relief stick that is ultra convenient and easy to use when you need to apply CBD directly to a painful or sore area on your body. Best of all, our pain stick doesn't get on your hands, so no need to worry about touching your kids or cleaning up post-use!
Pain, whether severe or mild, can be very uncomfortable, and if not kept in check, it can derail every day activities. For many women, period pain is an every-month experience. During menstruation, a woman may call in sick at work, cancel plans, curl up in bed with a water bottle and a bowl of ice cream, basically trying to do anything humanly possible to distract herself from menstrual cramps. Many women are familiar with this monthly ritual, especially those who are yet to discover CBD topical for pain relief or CBD cream for menstrual pain offered on our Good Jane website.
How to Use Topical CBD For Pain Relief
Creams, lotions, or oils infused with CBD when applied to a specific area such as joints can effectively address pain or inflammation without entering the bloodstream. While research on cannabinoids is still in its early stages, a lot of research does exist! And what it shows is that more and more women across the globe are turning to CBD cream for women to help navigate challenges related to menstruation. However, if you are considering using cannabidiols to treat menstrual cramps for the first time, it's important you know how to use this remedy properly to achieve the best results.
Apply locally lotion or cream infused with CBD oil on your abdomen, lower back, breasts, etc. This will quickly and effectively reduce pain and discomfort. Balms such as Not this Month from our store have been specially formulated to relieve with cramps. You use the stick without touching the balm with your hands, the stick smells great, feels great, and is by far the best CBD ointment.
Menstrual pain hits differently for every woman, but if you are experiencing monthly pain from PMS or even daily pain from such conditions as endometriosis, Not This Month could help. Do your research, know what to look for in terms of quality. Quality, source, and dosage will affect the oil's performance.
Sleeplessness is a standard symptom of menstruation. You can manage the endless tossing and turning by adding CBD oil in food and beverages and consuming orally. The effectiveness of this method is affected by factors such as weight and metabolism and will take about between 15 minutes to 2 hours to work.
This is the quickest way of using CBD oil. To experience relief, administer CBD oil under the tongue, and the active ingredients will be absorbed directly into the bloodstream. Amazing as it is, you'll need to get used to the taste.
Find Relief Today
Using CBD cream for periods will help reduce unpleasant period-pain related symptoms such as nausea, mood swings, and anxiety. You can eat it, inhale it, or even bathe in it. Whichever way you choose to take cannabidiol, start with the minimal suggested dosage then gradually up your dosage until you get what works for you. If you're looking to start using CBD topical for pain relief, contact us at Good Jane today for more information or shop our products now: Review our CBD cream for pain and menstrual cramps.