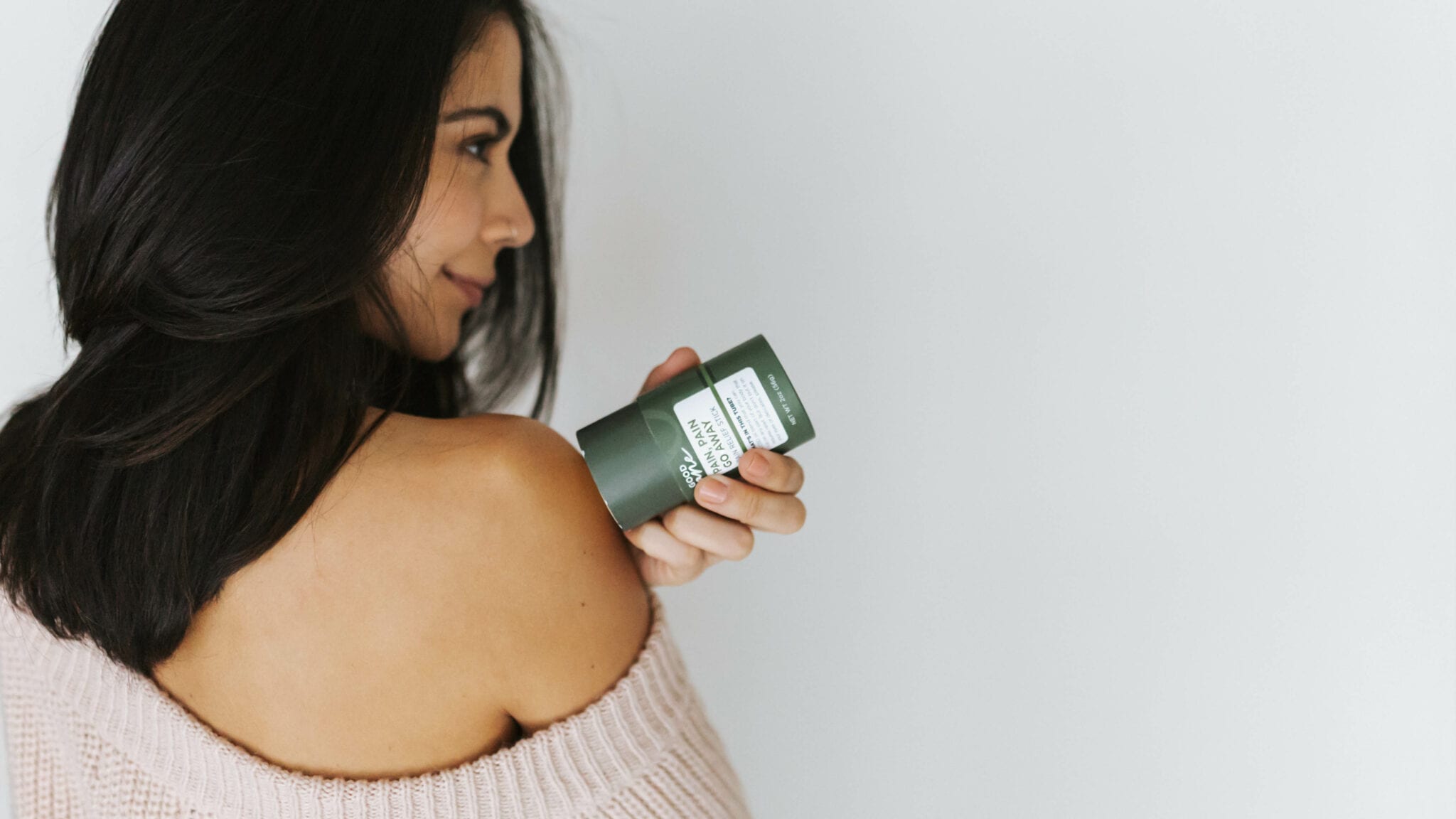 CBD rub for pain is best for patients whose pain has not responded well to conventional medications and treatments, or who are looking for alternative forms of medicine. Good Jane's unique pain rub is called Pain, Pain Go Away, and contains 500mg of broad spectrum hemp, along with botanicals that are highly regarded for their pain-relieving properties.
Good Jane manufactures high-quality CBD sticks and capsules designed exclusively for grown-ups. Using only the highest quality ingredients, you ca be sure you are getting a quality product from start to finish. If you're searching for a CBD product to treat chronic pain, you'll find relief in the form of our very popular Pain, Pain, Go Away stick that allows broad-spectrum CBD to target painful areas of your body, without the mess from creams.
A Safer Alternative to Medications
At Good Jane, we hear from customers who tell us their prescription medication is not working or that they would prefer using an alternative natural product that doesn't have side effects. If you're living with pain that has not responded well to conventional medications or treatments, you may find, like millions of other patients, that CBD does a good job of alleviating pain. Our pain stick contains pure & potent CBD, along with our exclusive herbal blend of Cayenne, Ginger, Arnica, Lobelia, Comfrey Root, and Willow Bark, all proven effective in managing pain. We consistently receive 5-star ratings from our best-selling CBD product.
What Causes Pain?
Whether it's overworking in the yard during the spring or summer, tension headaches from stress at work, or chronic pain from a medical condition, one thing is for sure, life can be painful at times- even getting older brings aches and pains that may have been absent in your earlier years. Address pain at the source with a pain stick that goes right to work the moment of application. Pain, Pain, Go Away is a CBD rub for pain best used as soon as you notice a painful flare-up or twinge of discomfort. It's both safe and effective in managing all types of pain.
CBD is Better Than Prescription Medication
One of the best reasons to use CBD to treat pain is that there are no known side effects associated with using it as indicated. This means you can apply our pain stick as often as needed- unlike prescription drugs that have to be taken exactly as prescribed. If your pain level is high on a particular day, you don't have to worry about reapplying the CBD stick or reaching for it more often than usual. On days with little or no pain, you can easily keep pain at bay with a single daily application.
Enjoy our free resources when you explore our Good For Jane blog filled with informative content and interesting articles about CBD for treating pain, depression, anxiety, and a host of health conditions. When shopping for a CBD rub for pain, best practices remain choosing a reputable company. We'll send you a coupon code to take 15% off of your next order when you sign up for our once-weekly newsletter that will keep you in-the-know. It's easy to sign up- simply click the link on our homepage and provide your name and email address- that's it! We'll be in touch.