CBD PRODUCTS FOR MENSTRUAL CRAMPS + PMS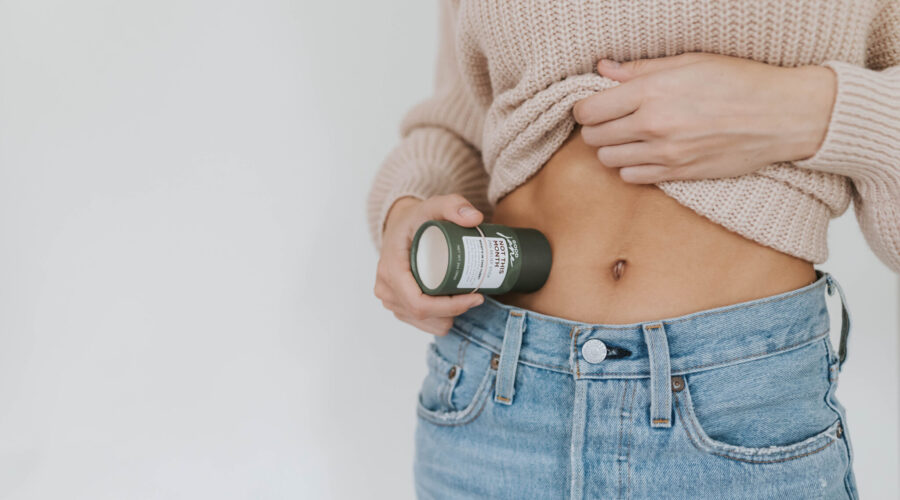 Whole Plant Medicine
At Good Jane we believe in whole plant medicine. Unlike many other CBD products for cramps on the market today, all of our products are made with whole plant botanicals.  Research shows that the synergy created between plant compounds when they are used in their whole form (the entourage effect) provides the maximum therapeutic value.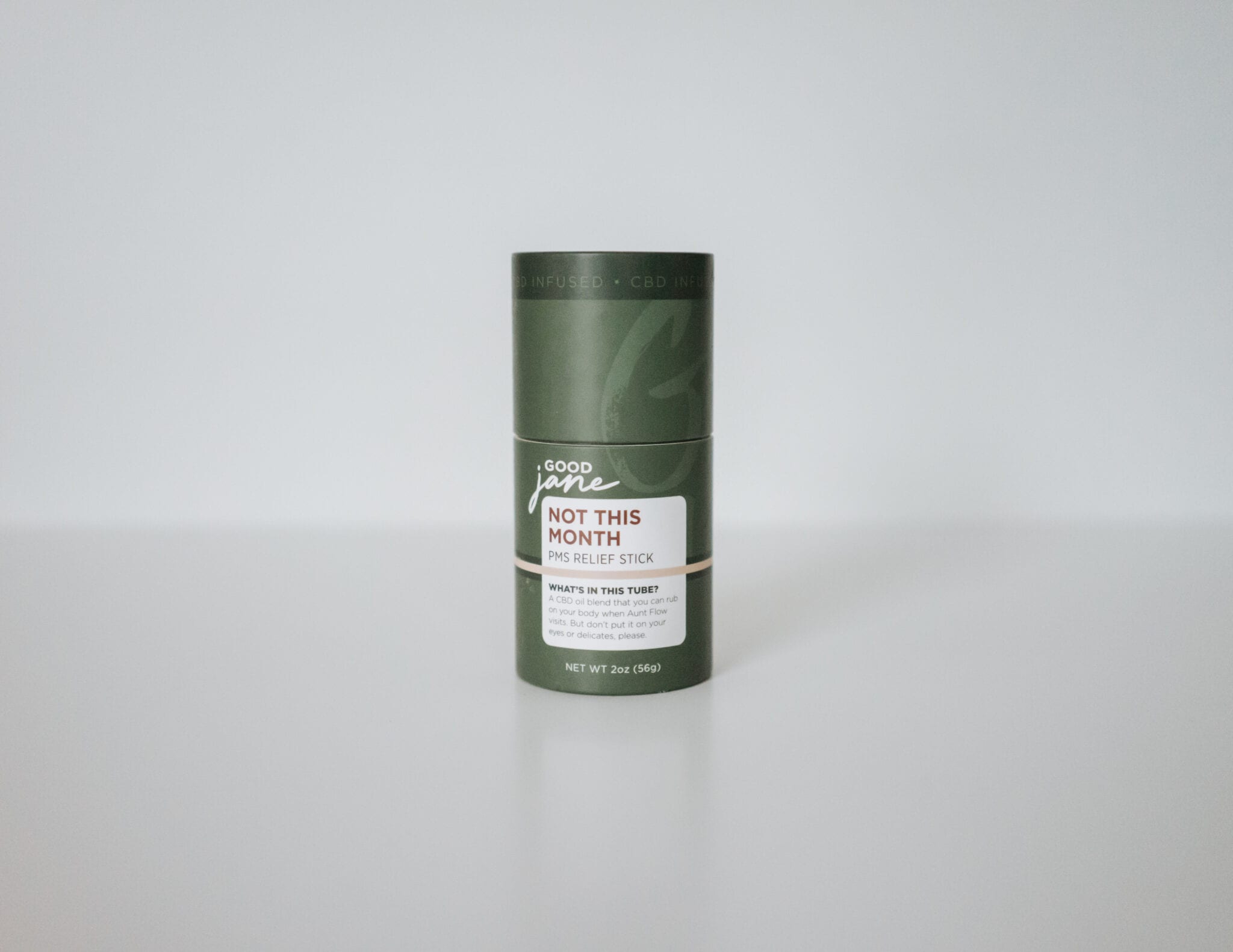 CBD and Women
Did you know that your body actually has built in receivers for cannabinoids like CBD? It's called the endocannabinoid system, and we've all got it. Women, however, have more receptors than men, making CBD particularly beneficial for women. CBD works to calm the muscles in your abdomen that tense up and cause cramps, which is why CBD products work so well for cramps.
The Good Jane PMS Relief Stick
Our Not This Month CBD for Menstrual Cramps stick contains Broad Spectrum Hemp (0.00% THC), Cramp Bark, Chamomile, Ginger and Rose. The combination of these botanicals work to prevent muscle spasms that cause cramps as well as calm the reproductive system to reduce period pain during that time of the month.
Our customers also love the ease with which you can apply the stick. Simply remove the cap, push up from the bottom and swipe it on areas of pain. The stick format makes this hands-free application easy to put on hard to reach areas as well. Relief is not limited to the abdomen! Feel free to put it wherever pain persists, from temples, to breasts, thighs and more!
Why CBD Creams and Topicals?
Topical application provides quick relief for areas of pain. When applied on the skin, the cannabinoids in the cream penetrate through the skin epidermis and into dermal layers but don't make it to the bloodstream. In that way, the CBD is able to affect the receptors found in the skin, nerves, and muscle tissues.