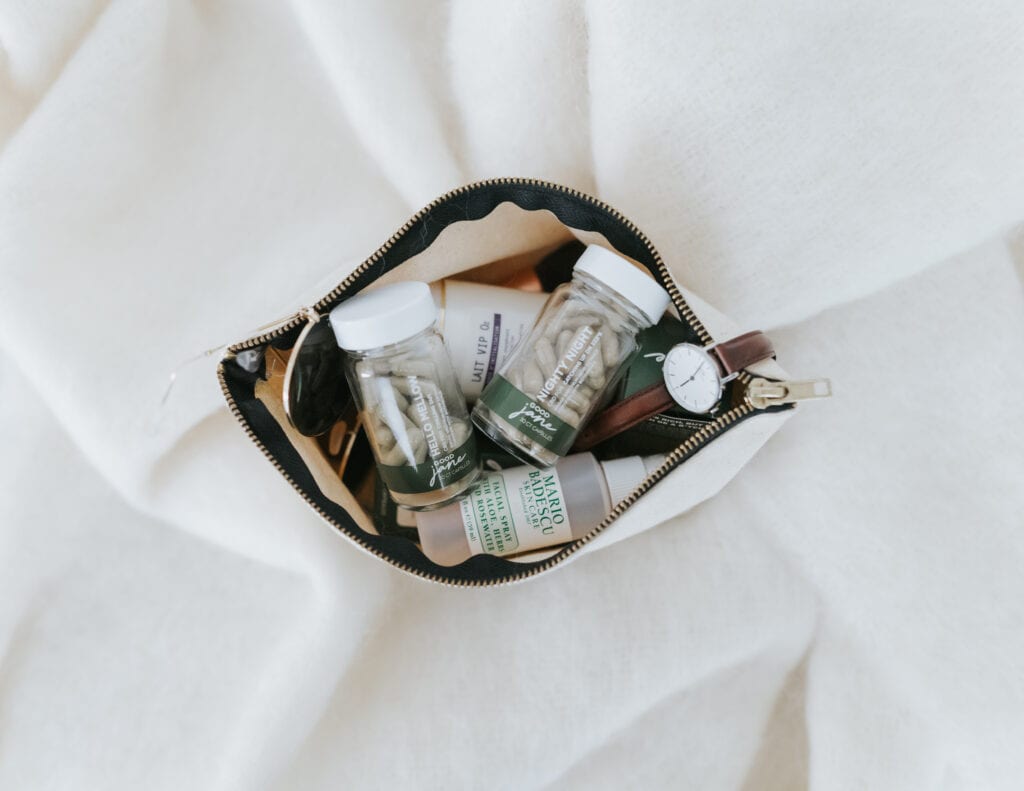 Take CBD for anxiety when you want a safer, more clean experience Compared with RX drugs. Good Jane is your one stop source for CBD products designed specifically for dealing with anxiety. The results you'll experience are guaranteed to be safer then prescription medications, and you may find them more effective as well.
Get the Top CBD for Anxiety
Anxiety is a physiological and psychological state that alters several conditions, including behavior, mood, and emotions. It is characterized by a constant feeling of anguish and fear, which results in permanent stress and discomfort. Generally, people who suffer from anxiety usually calm this condition using traditional pharmacological tranquilizers.
However, today there are better alternatives to treat this issue. Among them, CBD for depression and anxiety is a completely natural option, which helps the patient control anxiety without leaving side effects. You must know how cannabidiol acts to help you with your condition, and where you can get the best CBD for anxiety.
Does CBD Help Anxiety?
The cannabidiol activates the Endocannabinoid System of the body directly. This system includes a vast network of receptors of cannabinoids located in the brain, central nervous system, immunological system, and organs. One of the main functions of the ECS is to maintain the balance of these organs.
This balance generated by the ECS prevents people from contracting diseases, including depression and anxiety. For it, the body secretes cannabinoids, which to the contact with neuroreceptors, causes relief.
The CBD is a vegetal cannabinoid (phytocannabinoid) that acts similar to those produced by the body. When you consume CBD, this enters in contact with the System Endocannabinoid's neuroreceptors, creating a relaxing effect, eliminating stress, and controlling the depression and anxiety effectively.
Any Way of Consumption of CBD Regulates the Anxiety?
Not necessarily. Therefore, the best CBD for depression you will find in products where 100%  of the CBD comes from hemp. This is what you will find in Good Jane. With regular use, you may begin to notice therapeutic effects, without negative and unwanted side effects.
Benefits of CBD for Depression
Keep in mind that cannabidiol is an entirely natural compound. This allows the adequate attention of the anxiolytic conditions, without resorting to the industrial drugs. Besides, this phytocannabinoid's performance directly in the ECS enables the treatment of various anxiety conditions, including:
Social Phobia: CBD can help you better deal with social scenarios, especially now, in the world of Coronavirus, where each social interaction is anxiety-producing, big or small!
General Anxiety: Many people suffer from general anxiety, and what brings it on can differ from person to person. CBD can help take the negative side effects of general anxiety, like nervousness, sweaty palms, etc, and reduce them leaving you better equipped to handle stressful situations.
Obsessive-Compulsive Disorder: with CBD, you will be able to control different behaviors and compulsive routines. Buying a top-line cannabidiol product will help the patient avoid thoughts and recurrent fears about certain things common to OCD.
Post-Traumatic stress: acquiring a good product of CBD will help you to alleviate the physical and psychological consequences derived from suffering shocking events that can cause PTSD.
Purchase the Finest CBD for Anxiety
If you want to take advantage of the extraordinary therapeutic properties of cannabidiol for anxiety control, Good Jane is your best choice. We have the most outstanding selection of hemp products, with the highest quality standards, and at competitive prices in the market. Contact us for more information or shop for our products now.