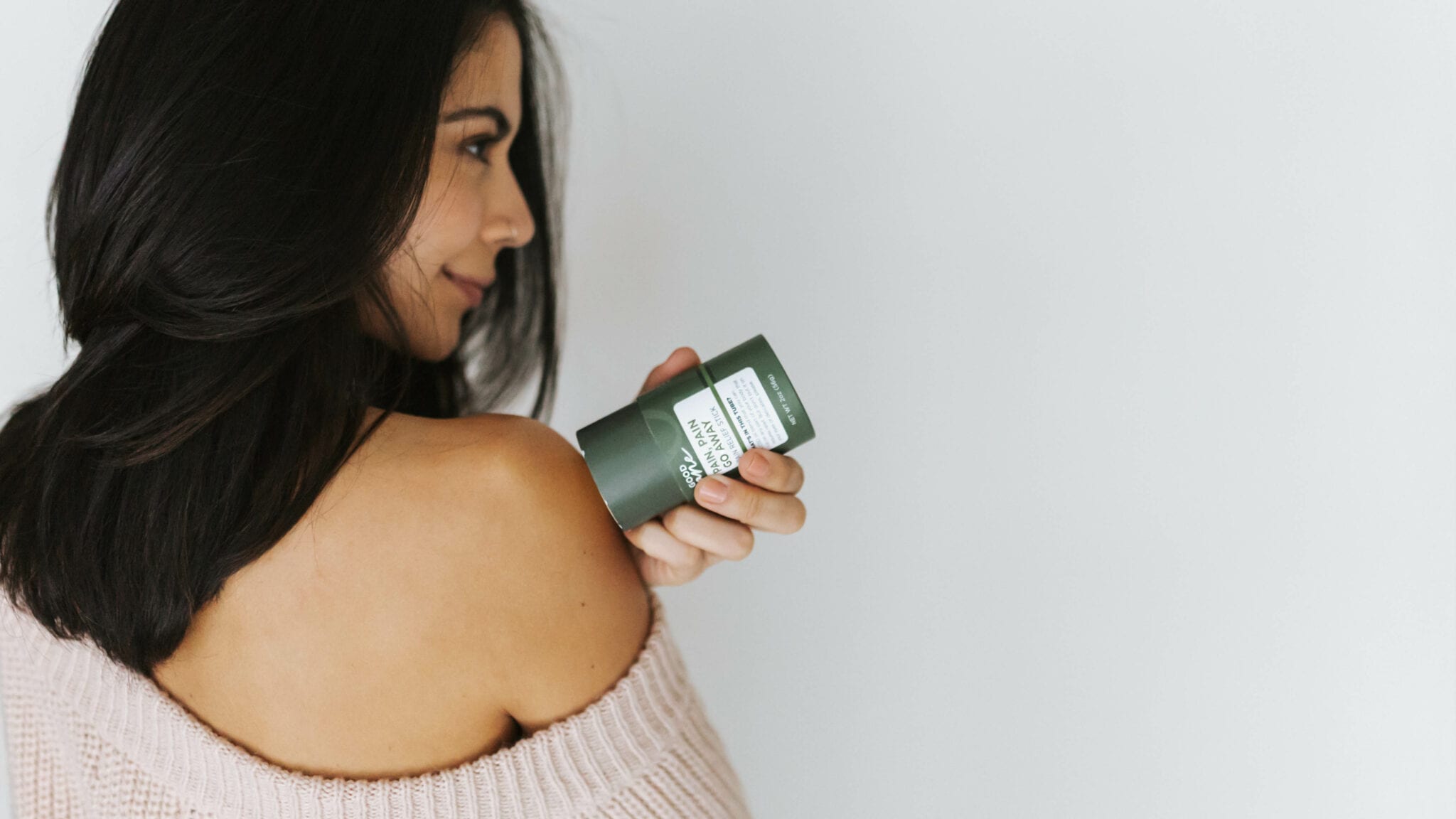 BEST CBD CREAM FOR BACK PAIN
Is your CBD cream for back pain working? If not, it could be that the product you use doesn't contain the right supporting ingredients to manage pain. Good Jane has formulated a pain stick that is easy to use and contains CBD and pain-relieving ingredients that work together to address back pain at its source.
Natural skincare enthusiasts have turned to cannabidiol(CBD), which has been identified as a vital ingredient in moisturizers, creams, and lotions. At Good Jane, we provide CBD personal care products in the form of bath bombs, body creams, and makeup alongside our CBD cream for back pain. Like CBD, there are also many benefits from Tumeric for pain because of it's powerful anti-inflammatory properties.
Our Top Products
Below are some of our best-selling skincare products:
Price: $55.00
If your skin is dry and has wrinkles and fine lines, the Nourishing Body Cream is made for you. It comes in a 4oz jar containing 400mg of broad-spectrum hemp together with a herbal blend of organic lavender, rosemary, jasmine, and jojoba essential oils. It also contains natural goat's milk.
Combined, these ingredients work to moisturize and soothe your skin. CBD oil reduces the production of oil and has anti-inflammatory properties, which are useful for treating acne. Jasmine oil evens out the skin tone and reduces age spots. This oil also provides natural moisture that hydrates dry skin. Lavender, on the other hand, reduces acne and lightens the skin, while rosemary fights free radicals and corrects sun damage. In addition, lavender acts as a natural disinfectant.
Price: $13.95
The Sola Plexus Bath Bomb heals your skin issues while you relax in a warm bath. It's made to address dry and cracked skin, redness, and conditions such as rashes, acne, and eczema. Ingredients include 25mg full-spectrum hemp, lemon, sweet marjoram, and geranium essential oils.
Sweet marjoram is used in remedies for skin conditions such as psoriasis and acne since it has skin-soothing properties. It's a strong antioxidant that prevents premature aging. Also, sweet marjoram has a sedative effect and a sweet scent that makes it a great bath bomb ingredient.
The lemon oil acts as a cleansing agent that exfoliates the skin and reduces oiliness. Geranium essential oil tightens the skin, gets rid of dead cells and encourages the growth of new skin. By regularly using the Sola Plexus Bath Bomb, you can keep your skin looking younger for longer.
Buy Quality Products
Take your skincare routine a notch higher with our CBD products. Also, check out our CBD cream for back pain and sticks for PMS cramps.