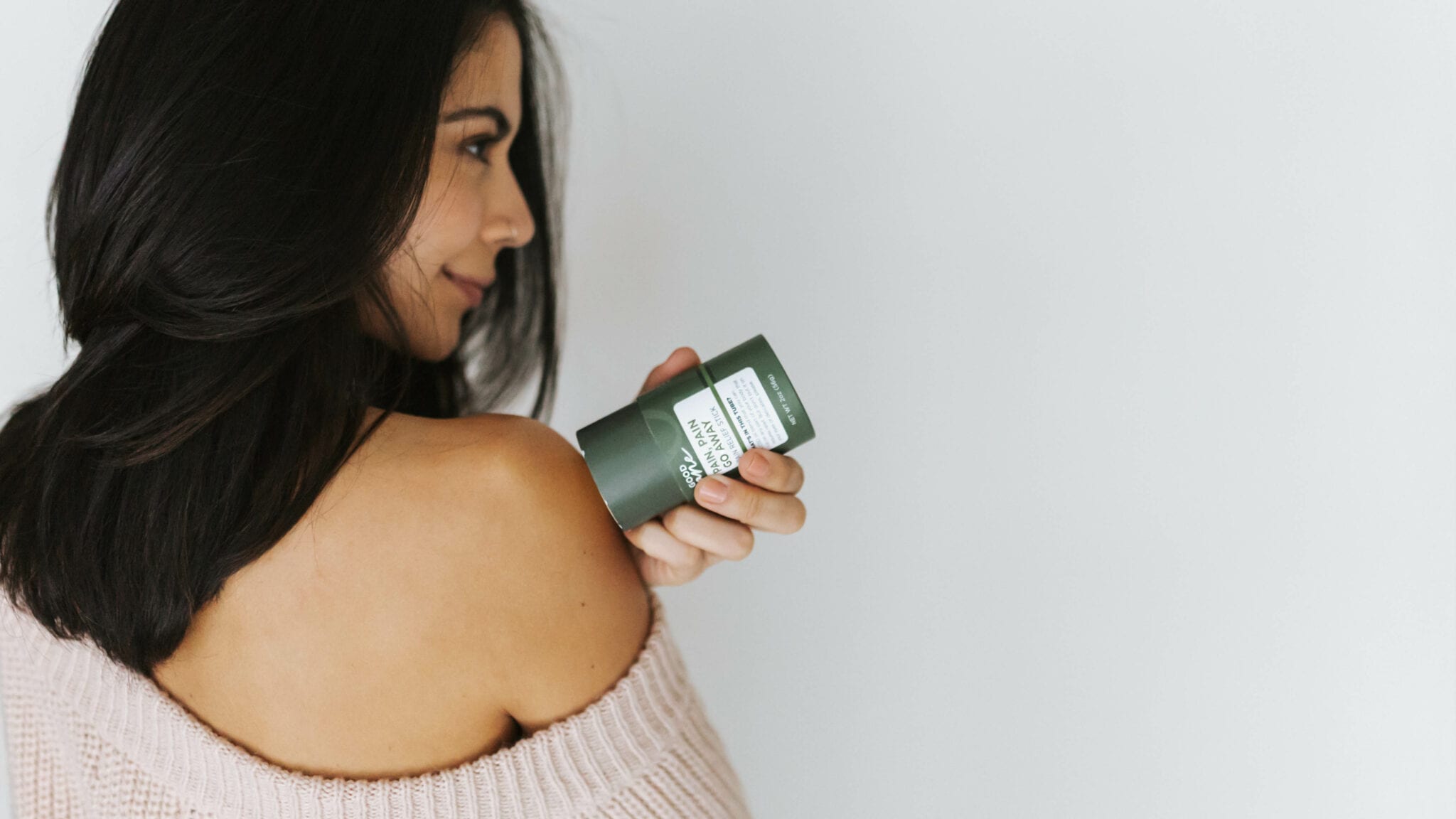 At Good Jane, we produce and sell the best quality CBD balm for pain, stress, PMS, insomnia, and skin problems. Our CBD products come in the form of oils, balms, bath bombs, creams, etc., for easy portability.
Benefits of using CBD balm vs. CBD oil for pain
If you are looking for natural pain relief, CBD products may be your best bet. Here you have numerous options available, from balms and creams to full-spectrum oils, which can make the buying process perplexing. Here are the differences between CBD oil and balm for pain:
CBD Oil: CBD oil is usually infused with carrier oils like coconut and hemp seed and it's a safe option for most adults. It doesn't cause a high or euphoria as it only contains trace amounts of THC. CBD oil comes in three types: full-spectrum, Broad Spectrum and isolate. Full-spectrum and Broad Spectrum oils contain all of the compounds naturally present in the plant, which can give them a herbaceous odor and flavor. Broad Spectrum does not contain THC, which is removed after extraction. On the other hand, isolate is what remains after removing all the cannabinoids and plant compounds and is flavorless/odorless.
CBD Balms: CBD balms smells great and offer nearly instant pain relief. CBD balms encompass powerful and natural ingredients like coconut oil, hemp, beeswax, and other essential oils (peppermint, lavender, eucalyptus, etc.), and are not edible. You will start to feel the effects much faster than CBD oil because when applying the balm at the site of pain, it offers quicker pain relief as opposed to CBD oil.
Nonetheless, both help alleviate pain and work wonderfully well in reducing inflammation. We sell the best quality topical CBD products for different types of pains, skin conditions, and cosmetic purposes.
Does CBD balm work?
CBD balms offer a 100% natural solution to pain relief and work extremely well when it comes to reducing inflammation and treating a variety of health conditions. As CBD is high in antioxidants, it is great at fixing a wide range of skin problems. It also helps restore the vitality of dry, damaged, and worn-out skin.
CBD balms and CBD topicals for pain work at lightning speed and offer near-instantaneous pain relief, especially when applying it at the site of pain. You may also use them to treat acne, eliminate wrinkles, treat eczema, rashes, burns, etc. Their effects are both cosmetic and practical, which is why they are so sought-after in the industry.
CBD cream for pain and menstrual cramps 
CBD for arthritis pain is quite popular, but one of the least known facts is that CBD is also effective in alleviating menstrual cramps. The skin absorbs the cream almost instantaneously and offers therapeutic relief from menstrual cramps and pain.
Our CBD topicals are also effective in alleviating symptoms of multiple sclerosis and chronic pain. We also highly recommend our CBD cream for alleviating symptoms of anxiety, drug withdrawal, seizures, and epilepsy.
Buy your CBD cream for pain from Good Jane today for instant relief! Our CDB balm for pain, along with all our products is 100% authentic, highly effective, and affordable, making it one of the best purchase choices.