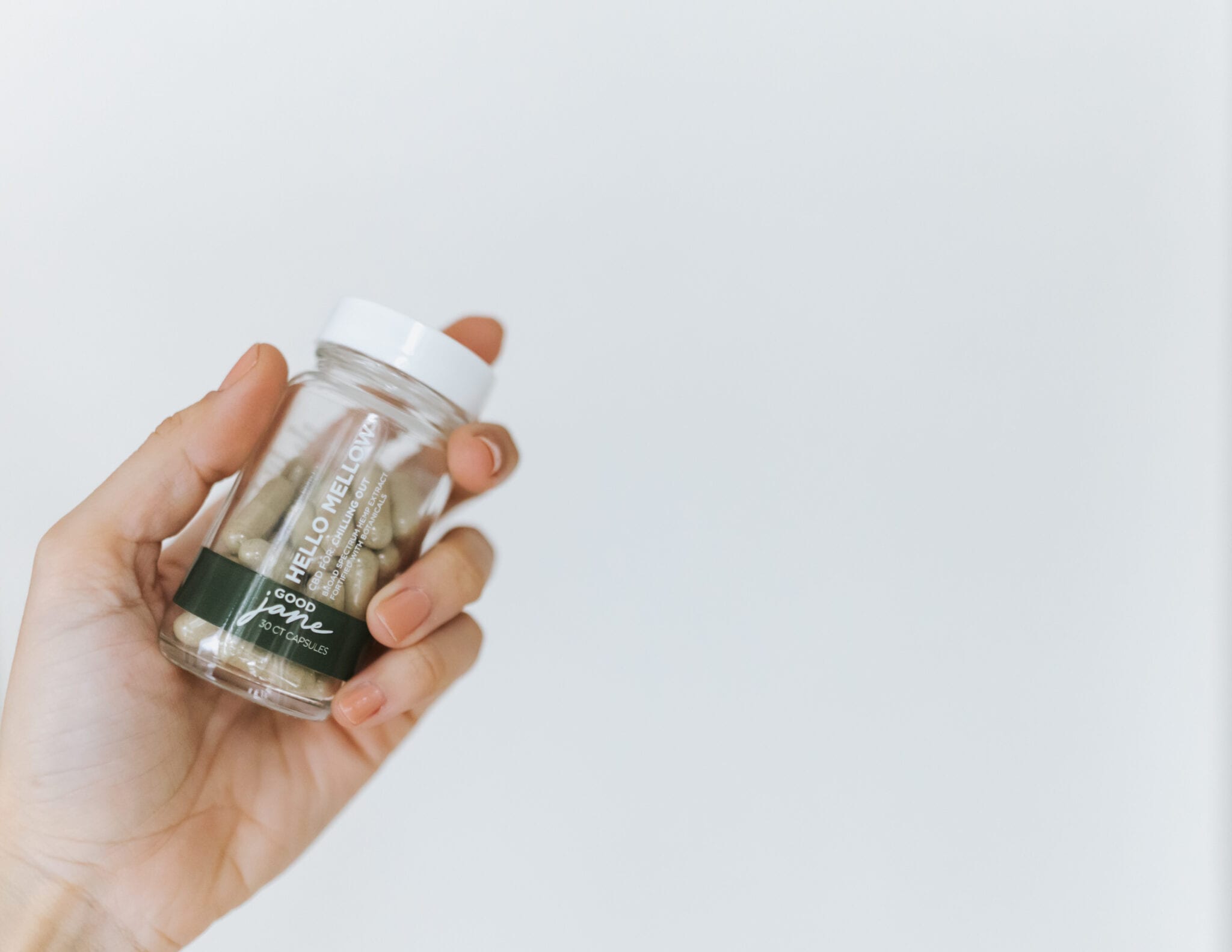 Shop online at Good Jane where you'll find the best CBD pills on the market. Try our popular Hello Mellow CBD capsules when life hands you more than you can deal with, or when stressful moments get out-of-hand. Our customers love how safe and effective CBD is, and that there are no side effects from using our products.
Best CBD pills 
There is no arguing that research into the health benefits of CBD has ramped up over the past decade. The encouraging results of most of these studies party explains the increase in demand for CBD products. Due to the proliferation of black markets, however, a lot of people still experience difficulty in getting genuine CBD products.
If you have been searching for a reliable source of CBD in Portland, Good Jane is ready to be your plug. We have a wide range of hugely beneficial CBD products in stock, and we can deliver to your doorstep at an affordable price. Below is our pick of the best CBD pills on today's market:
Good Jane's Nighty Night Capsules 
Specially formulated for people with sleeping troubles, Nighty Night capsules contain 15mg of broad-spectrum hemp alongside 385mg of Good Jane's proprietary herbal blend. Like all the other products on this list, the product is derived from the hemp plant. Thus, there is little to no danger of addiction or dependence. Nighty Night Capsules is unarguably one of the best CBD pills for insomnia and stress relief.
Good Jane's Hello Mellow
Designed to be taken up to 3x daily, our signature chill pill is great for taking the edge off of stress and anxiety. This subtle relief is the perfect way to calm your nerves, restore balance, and enjoy your day, stress-free.
Shop Good Jane for the best CBD pills 
Are you looking for a reputable online store that guarantees the best CBD pills? You wouldn't regret making Good Jane your go-to company. Our products are engineered to help adults with every aspect of grown-up life with discreet capsules working for a wide range of conditions, including stress, sleep issues, pain, etc. Shop with us today, and you'll be glad you did.