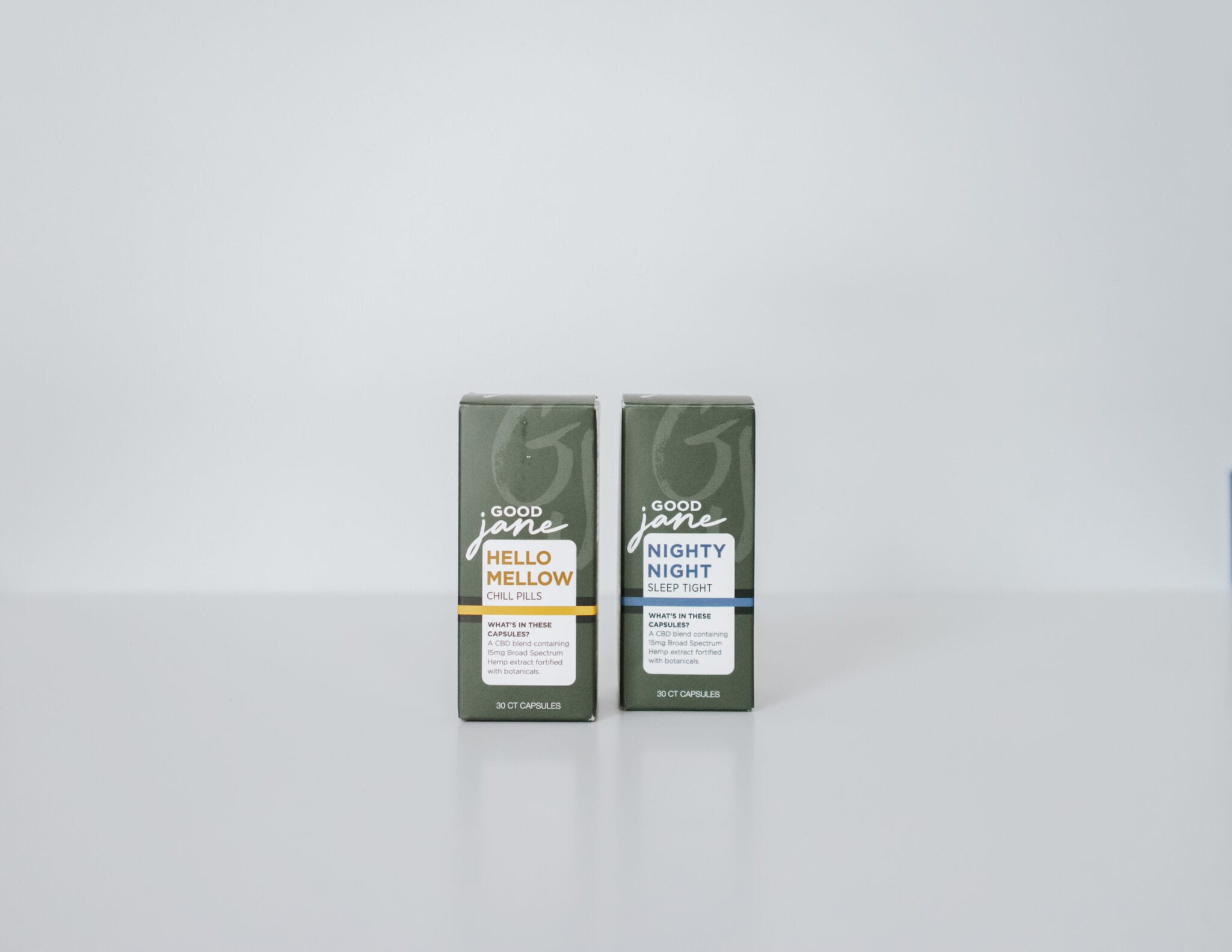 BEST CBD FOR ANXIETY AND DEPRESSION
Good Jane is home to the best CBD for anxiety and depression. If you're taking prescription pharmaceuticals and have noticed they're not working like they did at first, or if you simply are looking for a more natural solution, Good Jane can be a safe and effective alternative. We suggest that you consult with your doctor about our CBD products and try them out to see how effective they are in battling mental health issues.
At Good Jane, you can buy the best CBD for anxiety and depression. The Hello Mellow CBD pills are a great option for mood enhancement and stress relief. Often described as botanical "chill pills", these supplements have been shown in some users to dramatically reduce depression and relieve even high levels of anxiety. Improving your mood has never been easier than with the superior products available at Good Jane.
As an adult, it can be hard to keep up with self-care, as it often is placed on the back burner. Adding CBD for depression and anxiety to your daily health regimen can impact your life in a major positive way. While using CBD products cannot cure any condition or disease, the use of CBD can provide multiple benefits for most users. The Hello Mellow CBD tablets are made with all-natural, Broad Spectrum CBD that is derived from hemp plants. "Broad Spectrum" means that these pills contain no trace of THC in any form.
Does CBD Help Anxiety?
The best CBD for depression and anxiety from Good Jane also includes the Balance Oil 720 by Winged. This product can not only help relieve the symptoms of anxiety, but it can also help maintain hormone levels in the body for those. who prefer a sublingual oil over a capsule. The Balance Oil 720 promotes anti-inflammatory properties and improved muscular health. Both the Balance Oil 720 and the Hello Mellow capsules are available to order as a subscription for automatic monthly shipments at an affordable price. One time purchases are also welcome at Good Jane.
The benefits of CBD for depression include the relief of minor anxiety-related issues. By relieving stress and improving your mood, the supplements and/or oil can reduce your risks of experiencing an anxiety or panic attack. The 24 Hour Magic bundle at Good Jane contains CBD supplements that cover the day and night by promoting health and wellness in the mind and body and helping you relax and sleep.
Shop the Best for Anxiety and Depression Today
Not everyone can benefit from using cannabidiol products like the ones offered at Good Jane. Nevertheless, many people do achieve amazing results by utilizing holistic treatment methods. Mixing CBD supplements and oils with other therapeutic tools can help change the quality of life you experience daily. Taking care of your mental health is just as important as caring for your physical health.
As a child, you probably couldn't wait to grow up and make your mark on the world. As an adult, you might find yourself burning out quickly when chasing down your dreams. Reducing anxiety and depression is possible without the need for expensive pharmaceutical drugs.
CBD Pain Relief Cream for Menstrual Cramps
At Good Jane, consumers can also purchase CBD pain relief cream for menstrual-related cramps. The CBD cream relaxes the contracting muscles to provide relief to users right away. The cream is organic and is applied directly to the lower abdomen.
There has never been a better time to try the outstanding line of CBD products available at Good Jane. To learn more about the CBD cramp relief cream or CBD products available at Good Jane, you can click here. The inventory of products is highly curated and an assortment you can trust!