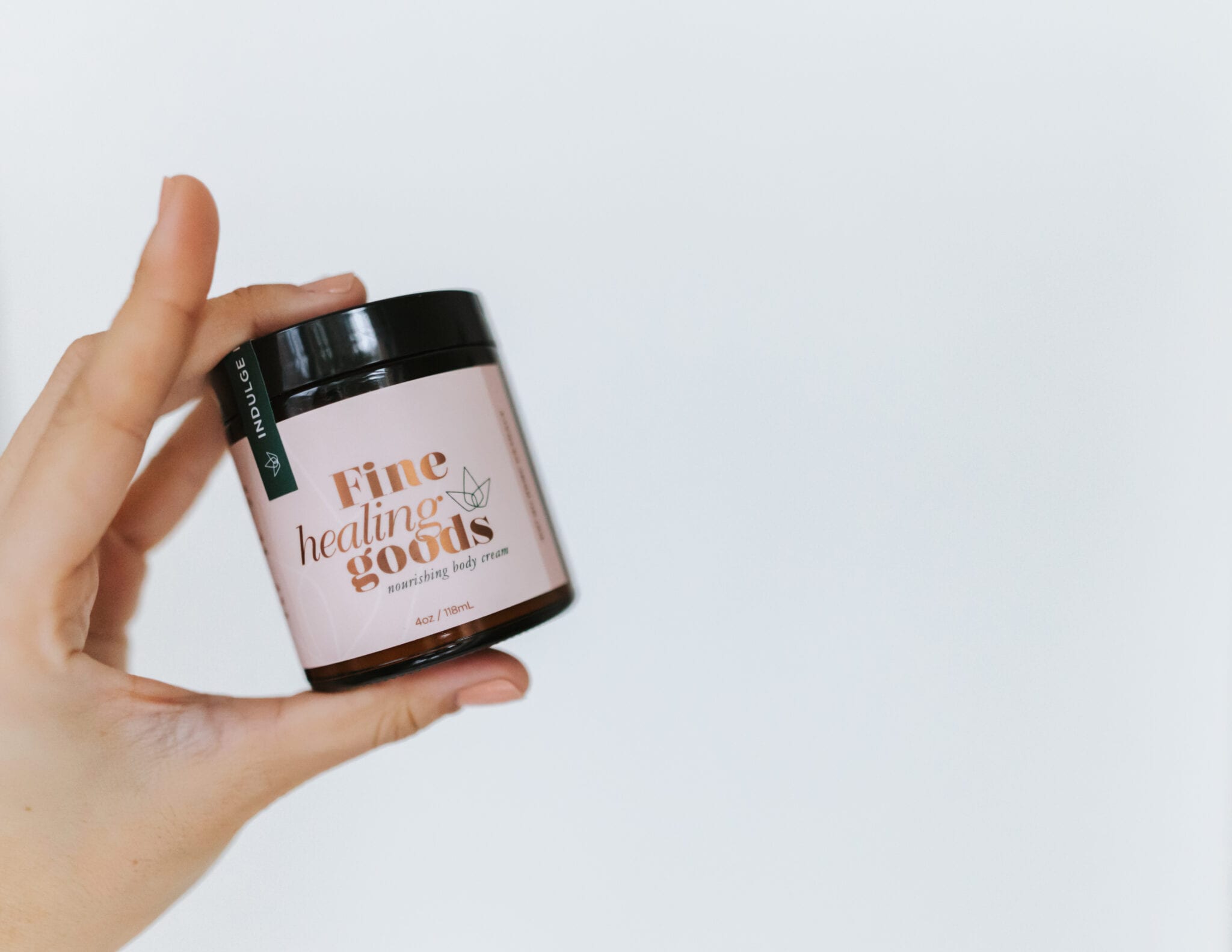 Are you looking for the best CBD cream on the market today? YAY! You're in the right spot!  Good Jane has topical solutions for relaxation, general pain (like our Pain, Pain, Go Away Stick) and PMS pain in our Not This Month Stick. Each offer convenience and fast relief when dealing with pain, whether acute or chronic. Looking for help choosing the right product for you? Try our chat function at the bottom of your screen, or email us ANYTIME if you have questions or need assistance with your order.
MINDFULNESS PRACTICE TO EASE PAIN
A hot bath with one of our CBD Bath bombs, meditation or yoga practice are all great ways to naturally and effectively ease pain. We also love Fine Healing Goods, which has the best CBD cream on the market. It smells great, feels great, and works fast to relieve pain! We love this article by the Mayo Clinic on how Mindfulness can reduce the symptoms of chronic pain.
CBD OR CANNABIDIOL FOR PAIN
A popular product in the market is commonly known as CBD or cannabidiol in the form of lotions, oils, and cream extracted from hemp. CBD is believed to be a non-intoxicating cannabinoid found in cannabis (hemp) that has many therapeutic benefits for anti-inflammation as an analgesic and  is even helpful as anti-anxiety remedy. CBD is also particularly beneficial for women as they have cannabinoid receptors in their bodies than men.
Good Jane's selection of the best CBD cream, topicals, and other products for pain are a cult-favorite, but what makes them different from the rest? The formulas! Each product is a blend of broad spectrum hemp (no THC) and botanicals that have been tested over time to be effective for pain and stress. CBD lotion and cream can reduce swelling, inflammation, and pain within just a few minutes of application.
Shop your solution for pain, stress or sleep here.